About us

717 Studio not only develops apps, but also gives old apps a new life, helps publishers to monetize apps that are no longer bringing them income. We make a good deal with publishers who wants to sell their apps.
On the technology side we drive mobile ad server by connecting app inventory with the top advertisers. We provide maximum control of ad delivery, targeting to maximize campaign performance.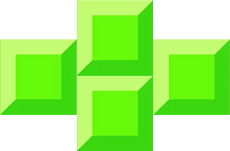 REACH
We have more than 15 mln daily online users.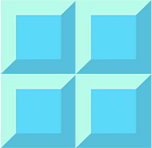 TOP DEMAND
We are mediating top ad networks which are integrated with hundreds of DSPs as well as have direct advertiser relationship for trafficking direct offers
TOP GEO
We are strong in Asia and Latam. We also have world wide traffic.
GDPR protection
We do not collect
personal data as:
Geolocation (GPS-based or IP-based)
Advertiser ID (IDFA/Google Ad ID)
Internet Protocol Address (IP)
Any other "online identifier" (e.g. device IDs, user names, etc.)
One or more factors specific to the physical, physiological, genetic, mental, economic, cultural, or social identity of that natural person
Name
Physical/mailing address
Email address

In all our apps are GDPR compliant. Our publishers located outside of the EEA. In case of apps availability in those countries we do not collect any personal information.
For more info
IAB Europe Transparency &
Consent Framework guidelines
https://iabeurope.eu/
COPPA compliant
All our apps are rated as 13+, thus, we do not advertise for children.
We do not use uncertified networks to advertise.
All our integrated networks are COPPA compliant.
We do not collect any personal data from children.
Privacy Policy is listed on the app page and app itself.
In-App Fraud and App-ads.txt
All our apps are managed directly and have implemented the latest industry initiative to fight the in-app fraud - app-ads.txt.
Any demand partner demand or reseller are added to the list, this way Advertisers can be safe that they are advertising on validated inventory.